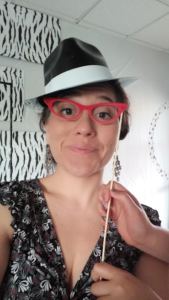 Hello!  I am Chavez. I teach Geometry and Algebra. In geometry, we are studying our shapes through an investigators eye – what makes them different? When do we use them? In algebra, we are learning about the math all around us – finances and data. The more mathematically that you can think the easier everything in life is!  Never give up, and it is only through perseverance that we find who we are!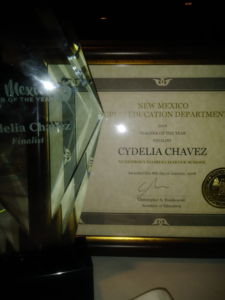 Mrs. Chavez is a former Teacher of the Year nominee and does excellent work in her classroom with students. She does activities that take students out of their comfort zones, challenges them, and makes math exciting and fun to learn.
If you step foot into Mrs. Chavez' classroom, you'll immediately feel the energy in her classroom.
Check out some of the photos below to see what she does in her class and how students enjoy them!
Students from Mrs. Chavez' math classes attend science fairs at other schools and some students become judges to help award winners. Look how intense this student is writing notes down after speaking to the younger student.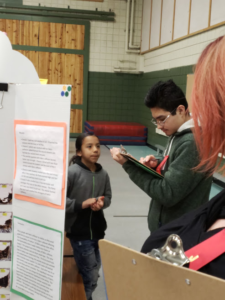 It's not always about math in Mrs. Chavez' class! Sometimes, students need some good old fashioned competition. Playing games in between lessons helps students relax and take a break from the curriculum.
Check mate!! 
Who doesn't like a good courtroom drama? Well in Mrs. Chavez' class, you get to act one out in one of her famous mock trials. You can see hear a witness getting grilled by the prosecution.
Remember to use math to acquit!!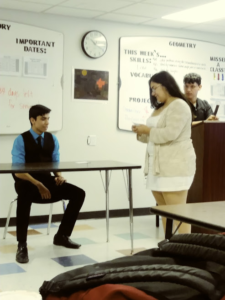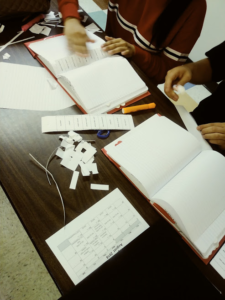 Using your hands to learn math is sometimes the best way to engage with learning and these interactive notebooks demand your attention and require you to focus. Those are just what you need to learn math and do well in the class.
In Mrs. Chavez' classroom, you will quickly learn that the only way to fail is to not try. Whether it's the interactive lectures, hands-on activities, interactive notebooks, or her skill-based learning and assessments, you'll get the opportunity to learn that effort produces the best results in Mrs. Chavez' class.