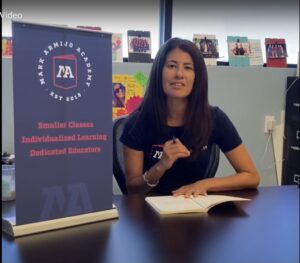 As the Executive Director of Mark Armijo Academy, I want all stakeholders, which includes students and staff, parents and guardians, graduates, community members, and the public, to know what we are doing to improve the school to make Mark Armijo Academy a pillar of excellence.
We work hard to ensure each student succeeds and thrives while in school and after they graduate.
I want to share with you what we are doing to reach our goals and ask that you join us in celebration of the great things that are going on at Mark Armijo Academy.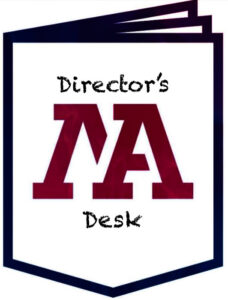 April 6th, 2021
Welcoming students back this week has been so exciting! 
We started in person learning again after over a year of being online. We were all unsure of what to expect, but it turned out to be a wonderful first week! The students were great and everyone followed COVID safe practices and were happy to be back on campus. Many students commented how much they missed school and the positive energy continues to thrive on campus and in classrooms. 
The MAA administration will continue the monthly coffee chat and we welcome students, parents, and community members to ask questions and become informed on MAA updates. The next coffee chat is scheduled for Tuesday April 29th at 8:00 am. Click here to access the Zoom link.  
Mark Armijo Academy will be having summer school classes starting June 2nd.  Please visit our school homepage to get more information about registering for summer classes. It is important to register early. 
 Thank you for all the support and continue to contact the school with any questions or comments
Monica Aguilar
Executive Director
Please continue to stay safe and healthy!!