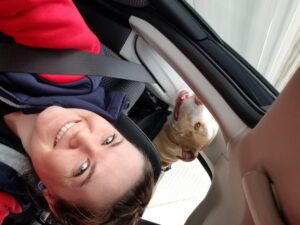 Miss Kacie is Mark Armijo Academy's Chemistry and Astronomy teacher. In these classes, you will learn about parts of an atom, chemical reactions and nuclear chemistry, The Big Bang Theory, how a star forms, and all about the awesome solar system we live in.
Miss Kacie also coaches the schools volleyball team.
We she is not teaching or coaching volleyball, Miss Kacie enjoys hanging out with her friends, family, and dog, Oso, who she says is 'too cute for his own good.'
Miss Kacie also loves reading, traveling, and the occasion golf game.
In her classes, Miss Kacie does everything to bring the real world and outer world into her classroom. Miss Kacie believes that doing hands-on experiments is the best way to learn and be engaged.
Learning by doing is what Miss Kacie did in this photo by taking kids to a museum to learn more and with hands-on activities.
Being outdoors, meeting other people and students from other schools, and attending events, like in this photo, is what Miss Kacie's class is all about.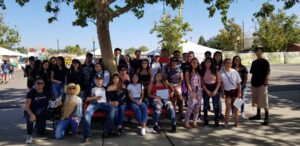 Even a torn achilles would not prevent Miss Kacie from participating in school events.
Miss Kacie's passion to teach and help kids goes beyond the walls of the classroom. Miss Kacie has been coaching the girls volleyball team for years now.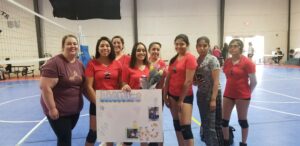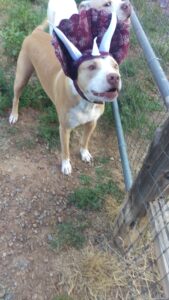 We can't forget about Miss Kacie's favorite companion, Oso!