Hear from our White Tiger community on what Mark Armijo Academy can do for students and families. We take the time time to get to know each student and their family to carefully craft a unique learning experience designed to be different from any other school.
Our record speaks for itself.
Scroll down to see why.
Melissa Armijo, School Board President
The Mark Armijo Academy is an exceptional school where students, their support systems, and staff are as much like family as a school. The teachers are completely invested in their students, they are innovative in their teaching and understand that each student is a unique individual with different learning styles. They work extremely hard to make sure that every student is seen and heard, and they also make sure that needs from families are met to the best of their abilities. 
If you are looking for an alternative learning experience that takes the time necessary to ensure that students come first, please consider enrolling at the Mark Armijo Academy. We understand that everyone is different and we embrace those differences at the Mark Armijo Academy.
Mark Armijo Academy is one of the only schools that I could say that… I feel comfortable asking for help if I need it. One of my favorite things about the school is how small the school is, and everybody knows everyone, it's more cozy.
You will never find another school who will help you with whatever you need, whether it is about school or if it's happening with your personal life… All the teachers, and the staff here are amazing, they have helped me grow.  I will never forget how much the ALL teachers and staff have helped me throughout my journey and I'll forever be grateful for them.
Brissa Gonzales, Senior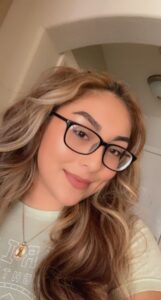 Liliana Lopez, Sophomore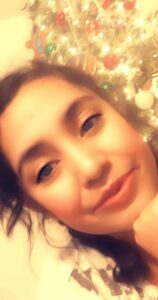 My time at Mark Armijo Academy has been great because the teachers have been helping me get my grades up and helped me learn better with one-on-one work.  Mark Armijo Academy has been different from other schools because the teachers personally help you and they motivate you and make sure you're ready for college. My favorite part of the school is becoming a family and getting help with grades.