Students and families, we want to let you know that our schedule is changing for the next semester in the spring. WE ARE STILL REMOTE, OR ONLINE, LEARNING, but we will shift to a 1-3-5 & 2-4-6 class schedule. 
Mondays and Wednesdays will be 1st , 3rd, and 5th periods, while Tuesdays and Thursdays will be 2nd, 4th, and 6th periods. 
Fridays will remain as teacher planning and student appointments. 
See the picture below.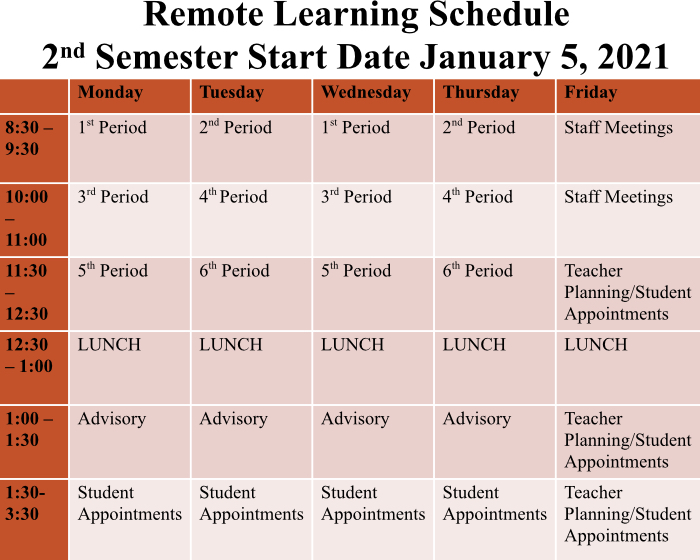 A Welcome Video from Monica and Bernadette
Below is the full schedule for the school for the remaining school year. This includes days off for conferences and holidays. 
If any changes happen, staff and teachers will let you and your student know ahead of time.