IMPORTANT MESSAGE FROM MARK ARMIJO ACADEMY
Mark Armijo Academy will STILL keep remote learning BUT students have the option to request joining SMALL LEARNING GROUPS with their teachers.
See the flyers below for more information.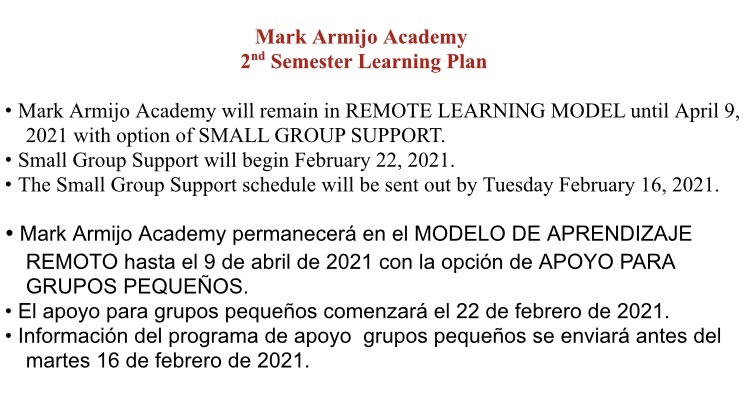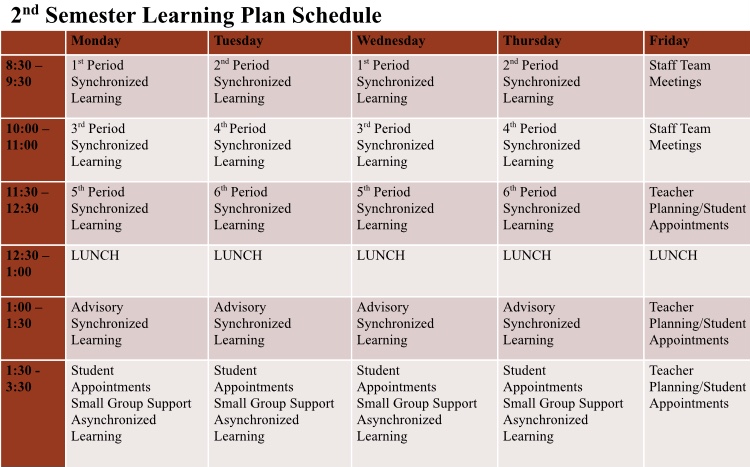 Below is the full schedule for the school for the remaining school year. This includes days off for conferences and holidays. 
If any changes happen, staff and teachers will let you and your student know ahead of time.