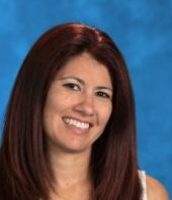 Monica Aguilar, Executive Director
Monica Aguilar was born and raised in Albuquerque. She is married and has two children, Santiago 20 years old and Emily 15 years old. Mrs. Aguilar attended Valley high school, received her Bachelors degree from the University of New Mexico in Secondary Education with a minor in mathematics. Then went on to receive her Master's degree from New Mexico Highlands University in Educational Leadership. Mrs. Aguilar has been at The Mark Armijo Academy since 2004. She was a teacher for 4 years with APS and then had the opportunity to be and administrator at Mark Armijo Academy. She has enjoyed working with the students, staff, and community at Mark Armijo Academy and is very proud of the success accomplished at MAA.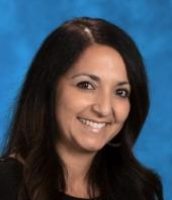 Bernadette Frietze, Principal / Special Education Director
Bernadette Frietze was born and raised in Albuquerque, New Mexico. She is married and has two children, Davian 5 years old and Julian 2 years old. She attended Sandia High School and received her Bachelor's degree from the College of Santa Fe in Elementary Education with an endorsement in TESOL (Teaching English to Speakers of Other Languages).  She also received her Master's degree from the College of Santa Fe in Multicultural Special Education. She has her Vocational Rehabilitation Counseling license as well as her Educational Leadership license.  This is her second year here at MAA. She has worked for APS the last 10 years. She loves the students here at MAA and feels like the school is a perfect fit for her.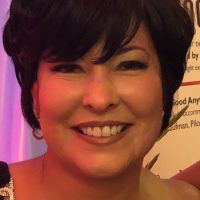 Rhonda Cordova, Business Manager
Rhonda Cordova is the business manager for The Mark Armijo Academy.  She received her Bachelor's Degree in Accounting and her Master's Degree in Finance and Human Resources from the College of Santa Fe.  Rhonda has been a business manager for charter schools in New Mexico since 2003.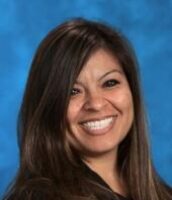 Angelica Padilla, School Counselor
Angelica Padilla is a school counselor and has been working as an educator since 2003.  She is currently a college and career counselor at Nuestros Valores Charter School.   She began her career as an elementary school teacher from 2003-2007.  In 2007 she continued working in the schools as a school counselor.  During her career as a school counselor she served several of these years as the Health and Wellness Team Chair.  In 2008, she became a high school college and career counselor.  She was recognized along with other district college and career counselors by the US department of education for the successes of the FAFSA completion project.  She sat on the college and career committee at the district to develop college and career curriculum.  She was also on the committee to develop the vision of the middle school college and career positions.  In 2012 she was recognized for piloting the first college and career elementary school in the Albuquerque Public School district.  She sat on the PTA board at Coronado elementary school from 2011-2013.  As a PTA board member she headed the dual language advocacy committee.  She currently sits on the Barry Glass foundation as a board member.  She received her Masters of Arts in Counseling Education in 2007 at The University of New Mexico. Prior to that she studied elementary education and received her Bachelors of Science degree in 2003 at New Mexico State University. Angelica Padilla currently resides in Albuquerque, New Mexico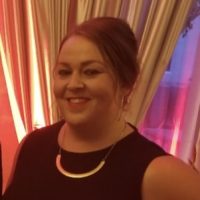 Mica Trujillo, School Counselor
Michaela (Mica) Trujillo was raised in the South Valley and graduated from Rio Grande High School. She received her Bachelors of Science in Elementary and Bilingual Education and was an Elementary School teacher for 10 years. In 2016 she received her Masters of Arts in Clinical and School Counseling. She has been at Mark Armijo (formerly Nuestros Valores) since 2016.  Mica is a mother of three and enjoys spending time with her family and friends. She enjoys anything outdoors, camping, swimming, biking, hiking.  Mica is a proud New Mexican and is proud to work and serve her community. Dana Flores, Social Worker
Domenico Tognoni, Office Manager
My name is Domenico Tognoni. I am a single father of two wonderful little girls, Jasmine, 9 and Lilliana, 6. I served in the United States Air Force from 2002-2006 and exited the military with an Honorable Discharge.  I received my Associates' Degree in Integrated Studies from Central Mexico Community College and I am currently attending the University of New Mexico to receive my BA in Fine Arts. I have been a substitute teacher for the last 3 years and this school year will be my first full year as an Educational Assistant. I am excited to be at Mark Armijo Academy and I believe I can help students accomplish many of the goals our students set for themselves and their future. Brenden Leweicki, English Teacher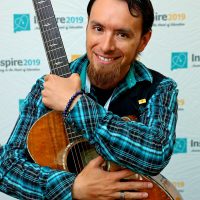 Joe Dan M. Lovato, STEAM Teacher
Mr. Lovato is a science educator and musician who proudly calls Roy, New Mexico home. He is a graduate of Roy High School (Class of 2003). He earned a BA in Education from ENMU in 2007, a MA in Education (Curriculum and Instruction) from ENMU in 2014, and fulfilled his Educational Administration Licensure requirements from ENMU in 2018 as well. He possesses a Level III-A license in both K-8 Elementary and Pre K-12 Special Education along with endorsements in Science and Health. Before starting his career in education and music, Joe Dan originally started in broadcast journalism, gaining experience working for KENW as an on-air talent and doing production for News 3 New Mexico. He was also part of the production crew for Creative Living with Sheryl Borden which aired on PBS. After a few years and a couple of degree changes, he finally found his passion in education. In his 11 years of teaching, Joe Dan has taught 6th, 7th, and 8th grade science, the 8th grade Next-Step class, a STEAM-H elective, and incentive electives in cryptozoology, extraterrestrial/paranormal investigations, song writing workshop, and guitar workshop. He has done contract work for the New Mexico Public Education Department serving as a reviewer at the Instructional Review Institute, facilitating professional development for the NM STEM Ready! State Standards, and being a content lead in the middle school science End of Course Exams. The New Mexico Public Education Department nominated Joe Dan as a finalist for 2018 New Mexico Teacher of the Year. He is also a 2019 New Mexico Teach Plus Policy Fellow and is currently conducting research on social and emotional learning in teacher education preparation programs. Joe Dan is also a singer, song writer, and guitarist who has played with a variety of musicians and shared the stage with many different bands throughout the years. He was a member of the local progressive rock band Blackwater Draw (2006-2015) and has since embarked on a solo career under the moniker "Joe Dan The Man". He released his debut self-titled EP in 2015 with positive reviews and is currently working on two new projects. Joe Dan currently resides in the East Mountains of Albuquerque with his wife Brandi and his beautiful, very energetic 2-year-old daughter, Joe Danna.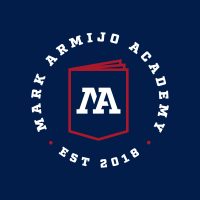 Demone Curry, PE / Health Teacher
Bio coming soon.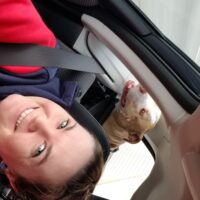 Kacie Desomer, Science Teacher
Kacie DeSomer teaches chemistry and astronomy at Mark Armijo Academy. Originally from Edgewood, New Mexico, Ms. DeSomer attended New Mexico State University and received a B.S. in environmental science. She enjoys working at MAA because she feels that it feels like a family and was initially drawn to the school because she felt connected to the community. She ultimately hopes to obtain her Master's Degree in education and dreams of traveling the world, playing golf and reading plenty of good books.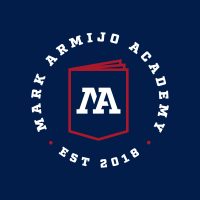 Juliana Flores, Special Education Teacher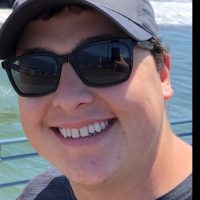 Patrick Baca, History Teacher
Pat Baca was born in Albuquerque and moved to Washington DC when he was 7. Moving back when he was 14 and attending Hope Christian School.  He is a married with a newborn baby, Xane.  He graduated from UNM in 2012 where he worked for the men's basketball team as a student manager. Since graduating Mr. Baca has coached high school basketball and worked as a Marketing Director for Better Business Bureau. Mr. Baca enjoys traveling with his wife Sydnie, and is very passionate for the Dallas Cowboys! This is his first year at Mark Armijo Academy and he is looking forward to his future here.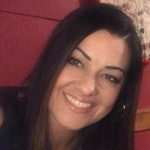 Charmain Trujillo, English Language Development Teacher
Charmain Trujillo was born and raised in Albuquerque, New Mexico. She is married and has three children, Brian 22 years old, Brandon 19 years old, and Britney 17 years old. She attended Albuquerque High School and received her Bachelor's degree in Elementary Education and Special Education from New Mexico Highlands University. Ms. Trujillo taught fourth grade for eight years before moving into secondary education. For the past five years she has taught ELD and Special Education English within APS high schools. She recently earned her Master's degree in Clinical Mental Health and is currently working on her School Counseling License. This is her first year teaching at MAA and she is enjoying working with the staff and students.